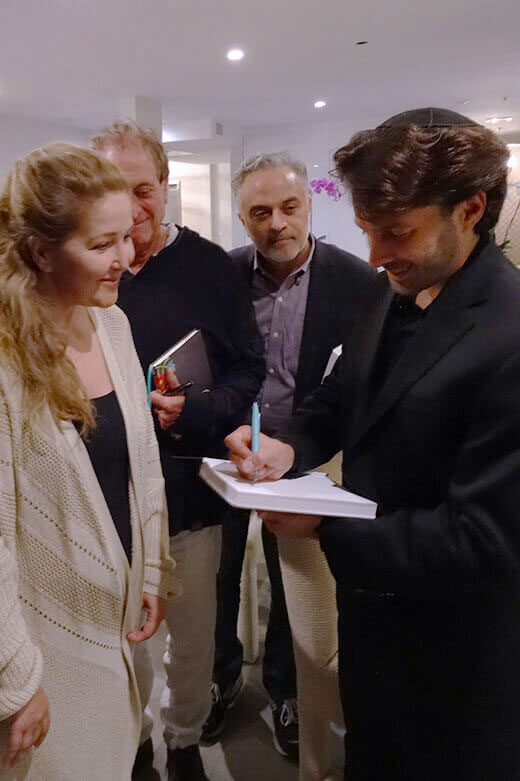 Rabbi Gaines at a signing event for a previous book. Rabbi Gaines's second book (he is presently writing) is designed to speak to people from all backgrounds regardless of religious affiliation. It's an insight into ten CURRENT everyday challenges, a journey into the great questions of life. "Nowadays, we're moving at a thousand miles per hour, but can we also live a spiritual and mindful life? Yes. How?"
This book from Rabbi Gaines will provide real answers from Kabbalah's timeless wisdom. Rabbi Gaines further explains, "My hope is that anyone reading this will begin to see how the "pieces" to some of life's greatest mysteries fit together and point toward a Divine choreographer." The book will allow people to become inspired to delve deeper into their spiritual consciousness. The book is expected to be released in the first quarter of 2019---we will let you know when you can obtain a copy!

Rabbi Gaines's first book was for individuals advanced in torah studies.